Without Digital Music, Life Would Be an Error
"or, On the Evolution of Online Music Distribution"
by Matthew W. Beale
Kickstart the new DIY revolution?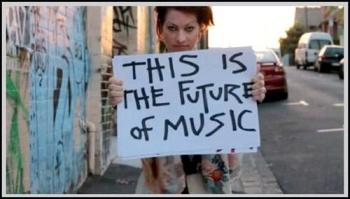 "If no one out there understands/ Start your own revolution and cut out the middleman"

Billy Bragg wrote those lyrics to Waiting For The Great Leap Forward—arguably his finest sing-along, regardless of the politics, and one of the greats of 80s college radio—a few years before "the flavor and gust" of Smells Like Teen Spirit was thrust into the mainstream with blunt force, subsequently helping to expose scores of bands whose previous watershed moment had perhaps been an appearance on MTV's 120 Minutes. Bragg himself, as well as r.e.m. and Hüsker Dü, had already signed to a major label, but thriving independent scenes and labels still existed, many of which remained strident disciples of a DIY ethic that could in part be summed up by the SST Records slogan, "corporate rock still sucks."

Black Flag and countless other bands had thrown themselves against the door for so long, that by the time Nirvana came along with Nevermind, it fell off its hinges. Even though music in the popular culture has of course continued to evolve, it's in all probability better off for that moment when a little band from an indie label became something of a monster, their music ubiquitous and infectious. But to state the obvious, no single event since then has shaped and advanced the concepts of DIY and indie music more than the availability of the commercial Internet.

From the early days of Napster that found the music industry in a near somnambulist state with their vapid surprise and subsequent panic, to the current issues of pirating, copyright infringement, and legislative overreaction, digital music retains much of its chaotic charm.

"Here comes the future, and you can't run from it ..."

In some ways, the big labels still haven't fully recovered from their well-publicized inability to recognize and use the intrinsic power of digital music—and the amelioration, or significant advancements, originated elsewhere. Engineers at Fraunhofer IIS in Germany created MP3 (depending on the creation story you prefer), and Steve Jobs became a music mogul. The rules in this world were different—necessarily so—from the beginning.

DIY or independent musicians have adapted to and taken advantage of new ways to "cut out the middleman." The era of daydreaming about the sacred record contract is gone for many musicians who are using online resources such as Bandcamp and Kickstarter as a compelling alternative.

The machinery that traditionally has been the recording industry, from dissemination to promotion, is being supplanted by sites and services that allow musicians to interactively market directly, in some cases even going straight to fans in order to fund studio time and offset the other expenses associated with creating and releasing a new album.

Kickstarter and the Theatre Is Evil Project

Much like the e-commerce boom of the 1990s, the field of sites in the broad category of online music distribution is brimming with as much real innovation as it is pomp and pomposity, in some cases displaying the dim hubris of some of the pre-bubble players, declining "to participate" in interviews, and perhaps believing in their own hype a bit too much. Fortunately for them, Kickstarter included, there's no shortage of creative folks with equally inspired ideas and projects stepping up to use and subsequently publicize some of these services (making them look good).




Amanda Palmer is a wonderful example of an individual who has helped give a service like Kickstarter—which is as simple as it is innovative—a sort of mythical status. Earlier this year, Ms. Palmer broke Kickstarter records by raising $1.2 million to fund her new album, Theatre Is Evil, and a book of commissioned original artwork.

If you're not familiar, Kickstarter offers the means for members of the public to back a creative project, typically in exchange for a tangible piece of merchandise (or something in digital form, such as a downloadable album). An important note is that this isn't an investment that offers financial returns. "Some projects that are funded on Kickstarter may go on to make money, but backers are supporting projects to help them come to life, not financially profit," according to the Kickstarter site.

The reward is determined by the "pledge," or level of a user's financial involvement. Ah, the catch—for the artist, mostly. When a Kickstarter project is initiated, a financial goal is set, along with a deadline. If the goal isn't met by the deadline, the project's creator receives none of the funds/pledges. "All or nothing."

Pledges can range from $1 to $10,000. With Theatre Is Evil, the lower end would have guaranteed the participant a "digital download of album...with bonus songs & kickstarter-exclusive content." (sic) The upper limit of the spectrum granted the pledgee an "art-sitting" and dinner with Amanda Palmer.

To call Palmer emblematic, epitomic, or even a queen of this DIY era, would be redundant, tedious, obvious, disservice to everyone who built and tested the various technologies involved, and dead right at the same time. At some point, while the pop culture was fixated on perhaps Snooki or the Kardashians, desperately searching for a hint of actual talent, coders and other creative thinkers kickstarted something, Amanda Palmer established a sort of "we are the Media" empire, and there really is, in all probability, no turning back.

The campaign around Theatre Is Evil is a virtual playbook in terms of what's available online to promote an album. Palmer used other services such as NoiseTrade, a site that allows users to grab a free download for the price of an e-mail address and zip code, and requests help to "promote this artist by telling your friends" via Twitter, Facebook, or e-mail. Users can additionally support the musician by leaving a tip, between $1 and $25. Palmer's live dates are being promoted online by songkick.com, the entire album is being streamed by SoundCloud, ad infinitum. More interestingly, perhaps, she has traditionally given her music away for free online, with fans having the option of whether or not to pay (and subsequently how much), an experiment that has been successful, according to Palmer.

Palmer's seizure of the moment where she parted ways with Roadrunner, her record label, to sort of become a manifestation of the potential of this exponentially evolving social media-fueled alternative to the traditional record label system, has, if nothing else, given us quite a spectacle, and she has willingly become something of an agent provocateur on behalf of this new DIY movement. From street performer, to punk cabaret, and now this. Internet über alles.

August Ruins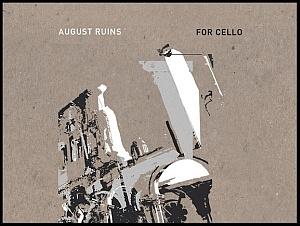 When I first actually checked out Kickstarter, it was rather inspiring, and I found a range of creative endeavor that included a photographer looking to fund a gallery showing and an entrepreneur pushing to establish a gourmet marshmallow company. But I of course stopped by for the music, and found an engaging assortment of projects, including Peter Vukmirovic Stevens and his August Ruins CD project—"six new works for solo cello."

"I really like the fact that there I have a way to give back to people by way of CDs, offering their names as a Production Partner and really any creative way I can think of to give something back," said Stevens, who is the composer.

"It's not just about donations, it's about exchange," added Stevens in an e-mail interview. "People want to be involved. They want their money to go directly to things they believe in."

With regard to any downside to the Kickstarter experience, Stevens cited the payment system, an issue that I've personally noted. A lot of sites rely on either Paypal or Amazon, and that does help address critical security issues and of course is reassuring to patrons with existing accounts. But both payment systems have issues, and not everyone is comfortable with them. I'll pick up that discussion in another column.

According to Stevens' description, August Ruins "reflects both the times we are living in and many of my experiences traveling to remote places around the world and the musical ideas that have developed as a result." The project recently completed a successful Kickstarter campaign, surpassing its goal of $3,500.

In terms of Kickstarter's uniquity and ability to endure, Stevens concluded: "As arts funding and education around the western world dries up, the need for grants and funding for artists isn't going away. This exchange between artist and supporters helps pick up the slack."

Where there's a need, there's usually—beyond a catchy phrase or cliché, perhaps—competition. In this case, Indiegogo, and there's no doubt more, which is a very positive development. Let's hope the most intriguing and provocative ideas won't get lost in the rush.

Bandcamp

Bandcamp is another service stepping up to provide an alternative to traditional record labels in terms of assisting musicians to create and maintain a fan base, giving them a platform to sell music, and the purchaser the "choice of MP3 320, FLAC, or just about any other format you could possibly desire," along with physical merchandise (aka "merch").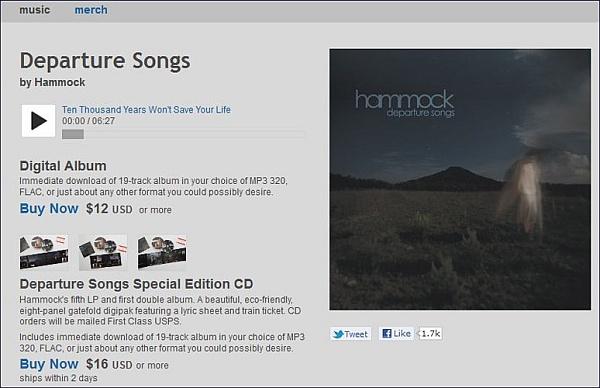 According to Bandcamp, "the basic service is free," and "there are no signup costs, and no listing fees." The company works by way of "a revenue share on sales," earning "15% on digital, 10% on merch." (Kickstarter, incidentally, estimates a total 8.5%). For music fans, the phrase "or more" is added to the price, giving them flexibility in terms of payment or support for an artist. In some cases, there's the option to "name your price," imitating Radiohead's now famous (and highly successful) In Rainbows experiment.

"I love how you can actually pay more than the price," said musician Jane Woodman. "I think iTunes could learn a lesson or two from them." Woodman has released an EP, "Poème Èlectronique," and is completing work on "Teenage Red," a full length album.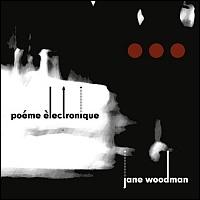 In terms of buying music, although the site is enjoyable, Bandcamp does need to clean things up a bit in terms of "discovery." But at the moment, the site is straightforward enough and the simple pleasure of finding some great, independent music is the sort of ROI for spending some time browsing.

For musicians with a presence on Bandcamp, there are limitations. Woodman wishes the site were "more html5 friendly," for instance, and observed that the interface would "be a little more concise and less confusing if it were not based on requiring a track be associated with a page." Woodman added that she would like to "have it more driven to what you're trying to sell: merch, tracks, albums, etc."

Woodman's site lists the tags alternative, ambient, darkwave, industrial noise, ambient noise, rock, nugaze, punk, and shoegaze. As ludicrous as tags seem to be, they obviously increase visibility, and the musician has a healthy sense of humor about it all. "As far as categories, (I) don't like them. For that reason, I coined the phrase 'apocalyptic romanticism', and use that quite frequently, because I think it's an accurate description without imposing a particular musical genre."

Although I've personally been searching for neo-classical lately, any search, beginning at post-rock, for instance, will probably be revealing in terms of music you may not have heard anywhere else. I recently found Dalot in the ambient or experimental music section, I can't recall. Once you get suckered in, so to speak, it's easy to get lost (which is part of the fun, of course).

Maria Papadomanolaki, aka Dalot, identifies her music as "solitary sonic explorations delicately balancing between muted post-rock, ambient and electronic textures." She offers a balance of digital albums that fit into the Bandcamp pricing structure, and free downloads of singles and remixes.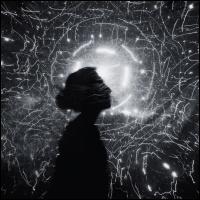 Bandcamp "is a great place to upload music along with videos, artwork and any other digital media an artist can think of," said Dalot, in an e-mail interview. "I would personally like to see Bancamp incorporating some sort of IM system so artists can communicate with other artists or buyers and vice versa. It would definitely create a new dynamic within the Bandcamp community."

Dalot has also released Haikus 23, a free full length album that was created to pay "tribute" to the 23 Kickstarter backers who helped "fund her first ever tour in Europe." This obviously helps to illustrate the ways in which independent artists are tapping the potential of multiple sites to reach fans and maintain independence.

"Next to Bandcamp I would also add Twitter and Soundcloud in terms of importance," added Dalot. But for fans, there's a numbing array of sites available to assist in the enjoyment of digital music, not all of them created equal for fans or artists.

Can You Step in the Same Stream Twice?

Zoë Keating—who has collaborated with Amanda Palmer, having worked on her first solo record—has used Bandcamp to establish a devoted fan base of her own, maintaining a successful career as a solo cellist without a record label. She's also both tech and business-savvy, and has helped others to understand the universe that is streaming music, something that has become monstrous as a business model for some companies.


Spotify is amongst the giants in the streaming media market that have done incredibly well for themselves by identifying and tapping the ubiquity of social media and smartphones, but there's data indicating that the artists don't fare quite as well.

A recent analyst report published online declared Spotfy's business model "unsustainable," making similarly critical assessments of other streaming companies such as Pandora. Such companies have recently seemed to generate as much controversy as they have income.

Keating has been extremely candid with regard to her operations and revenue stream, in August releasing very specific information—the numbers, percentages, et al. A breakdown of Keating's music-related income revealed that iTunes constituted the bulk, with 56%, but the percentage for Spotify was so miniscule that an actual number didn't even show up in a pie chart provided—but was approximately three tenths of a cent for each time a song was streamed. (Bandcamp, incidentally, represented a respectable 30% of Keating's revenue.)

"Streaming is not yet a replacement for digital sales, and to conflate the two is a mistake," stated Keating in her published report, Online Sales & Streaming. "I do not see streaming as a threat to my income, just like I've never regarded file sharing as a threat but as a convenient way to hear music. If people really like my music, I still believe they'll support it somewhere, somehow."

Into the Trees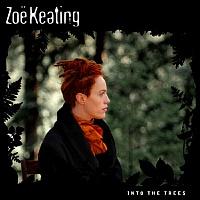 To discuss Zoe Keating merely from a business perspective seems odd, so I thought it appropriate to mention one of her albums in the brief MP3 review section. Keating is a brilliant, inventive, and virtuosic "Avant-Cellist," who reportedly sells out rock venues.

By choice, it seems, Keating's not a part of the traditional classical world. Billing herself as a "One-Woman Cello Orchestra," she plays over recorded loops of her own performance, creating a uniquely layered sound, and I would imagine her technique opens up quite a few possibilities.

Keating's most recent excursion, Into The Trees, is gorgeous, sublime, has a meditative quality, and, very simply, is a treat, if for no other reason than to hear how she has reimagined what Solo Cello can mean. Visit the official ZoeKeating.com site for more info.


---
My first published work focused on music, and related obsessions pushed me to become a DJ, Producer, and Music Director in college radio. With this column, I feel as though I'm sort of returning to something I love (although I've never left, really). I've been tracking the evolution of online music distribution since the days of Napster, and obsessively follow music releases across a range of genres. One of my music players (on each of my devices) is going from the time I wake up until the end of the day, lulling me to sleep (or what little I actually grab). "Without music, life would be an error." ~ Fred, the mad German

Significantly, I'm returning to work after a prolonged personal leave, functioning in the capacity as a caregiver. Please feel free to contact me with story ideas or suggestions about digital music releases at .

www.computoredge.com