Without MP3s, Life Would Be an Error
"or, On the Evolution of Online Music Distribution"
by Matthew W. Beale

It's the end of Napster as we know it. Metallica's going after you! Apple's rumored to be launching an online music store. These were the some of the biggest headlines when I first started tracking the evolution of online music distribution years back, and as much as things change, that's right. Services still routinely rise and fall, intellectual property crackdowns continue to pop up in the news, ad nauseam.

Recent controversy aside for the moment, streaming subscription services are becoming more viable and, not coincidentally, the ubiquity of smartphones and social media are driving development and innovation. Pure download sites are still strong competitors, and hybrids are a Darwinian inevitability. These days, the online music multiverse is as heady a place as it always has been, if not more so, and I'm happy to launch a new column to try to organize news from the front—and add an MP3 album review to boot.

Drip.fm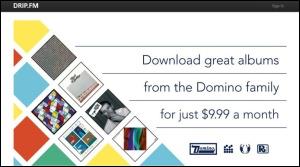 Domino Records, using technology created by Ghostly International, has launched a subscription service that delivers all of their new release albums—along with extras—every month. The offering is simply called Domino Drip, and they are one of a small group of independent labels that have done the same, focusing on actual downloads instead of streaming media (although subscribers can "stream" music from their collection online after logging on to Drip.fm (drip.fm)).

"Drip.fm grabbed my attention because we've played with the idea of doing a record club in the past, but nothing felt quite right until we started thinking seriously about Domino Drip," said Kurt Lane, Head of Digital for Domino Records. "Culturally and commercially, the subscription model is ascendent and we felt the time was right given our fan base and the artists we represent."

In exchange for between $10 and $15 a month, subscribers receive instant access to up to three digital albums and subsequent new releases, via 320k MP3 or WAV format. Drip.fm uses e-mail notification when a new download becomes available. In a subscription market dominated by streaming radio giants, Drip.fm is closer to being a sort of digital variant of Sub Pop's singles club or Third Man Records' Vault.

"There's only two digital platforms that I ever thought were a good idea. First one was iTunes, second one was Drip," said Jeff Jank, Arts and Web Director for Stone's Throw Records. "Most everything in between seems corporate-minded, aimed at major labels and mass audience."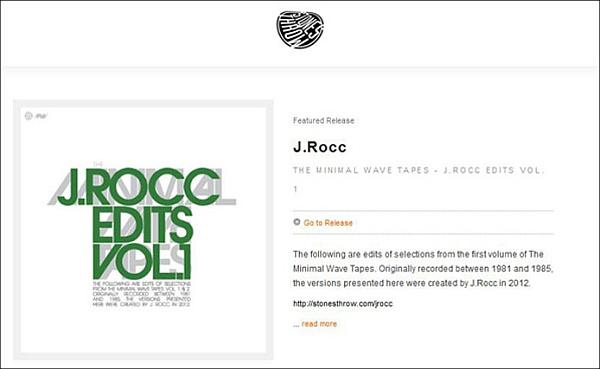 Drip.fm targets very specific listeners—devotees or connoisseurs, perhaps—and could offer a compelling digital distribution model. The labels involved don't seem interested in supplanting their existing channels, however, just supplementing with an additional option. The current lineup includes—besides Domino, and Ghostly, of course—Stone's Throw, Now-Again, Fools-Gold, Mad Decent, dirtybird, Planet E, Morr Music, and Dead Oceans.

Still relatively young, Drip.fm is working on a few tech issues, such as offering lossless FLAC, and building an uploader so that labels can more easily include Metadata in the music files. Beyond that, users can post comments on individual album pages, but the service doesn't offer a personal page—a users' icon doesn't function as a link—and there aren't additional social-related elements (beyond e-mail notification of a response to a posted comment).

At the moment, what Drip.fm does offer is a clean, simple user experience, and a decidedly eclectic mix of choices. Now-Again, for instance, reissues obscure funk, jazz and soul albums (although it's hard to assign categories for a label that just released a box set by a band whose songs they describe as "garage-, psych-, prog-, funk- and afro-rock"), with original liner notes by Founder Eothan Alaplatt.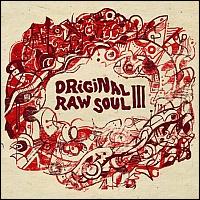 In listening through albums by Atomic Forest, or the The Original Raw Soul III compilation, it's hard to escape the feeling that you've discovered some lost treasure. But that seems to be the point for Alaplatt, who writes the Funk Archaeology column for NPR. Alaplatt, aka Egon, also heads Madlib Invazion, a hip-hop focused label that is considering a move to the Drip universe as well.

"For us Drip is somewhat of an experiment, but seven months into it things are working out," said Stone Throw's Jank. "We don't know the long-term, but who knows anything long-term in music right now?"

Drip.fm offers a range of additional incentives, from early subscriber gifts, to discounts and exclusives. Visit Drip.fm (drip.fm) for more info.

"In the past few months we've had one full album exclusive to Drip, two exclusive EP's, and on top of that most of the releases have been sent to Drip subscribers before they're released to the public—not all of them, but a few. We plan to keep this up," added Jank.

Amazon for Apple

If you have an iPhone or iPad, but appreciate the regular MP3 deals available through Amazon and access to previous purchases, the company has launched the Amazon cloud Player app. When I first tried out an iPhone, I ordered a digital album from Amazon, only to be disappointed that they didn't have an appropriate version of the MP3 downloader. Unlike the desktop/laptop experience, the new app confers limited options, essentially to download or stream Amazon content—and all other music, including iTunes purchased music, is added to the Amazon player. I'll look forward to seeing how this app evolves.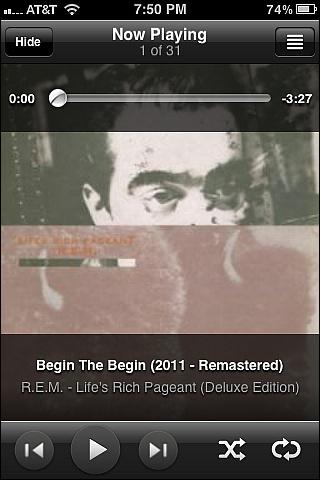 Almost immediately after the Amazon's cloud-related launch, eMusic began offering an app for Android, which also functions as a player, with access to eMusic radio and downloads. Music downloaded to an Android phone would have to be transferred to a computer via USB because eMusic charges for "repeat-downloading." Amazon gets around this problem with its cloud service, and iTunes allows additional downloads of previously purchased files.

Moon Ate the Dark

It's hard to find a clearer example of both the dichotomy and the potential harmony between the traditional and online music worlds than Sonic Pieces. Founded initially as a project to create "beautiful, handmade CD covers," it evolved into a label that both distributes digital music and adheres to a "beautiful music in beautiful packaging" philosophy.

"I guess I kind of established the right business model without actually thinking about it too much," said Founder Monique Recknagel. "Having special packaged, limited CDs or vinyl for those who still care about physical copies and a digital version for all the other listeners seems to be the way to go right now."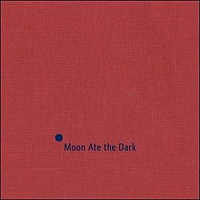 Sonic Pieces' latest release, Moon Ate the Dark, is an engaging excursion into the experimental, extending a sometimes plaintive solo piano with various effects, in studio layers, using a range of options, including a guitar amp. The result is at times jarring, but mostly hypnotic and, of the hundreds of hours of music I've experienced lately, is perhaps the most enchanting. Available now for download through anost.net.

It's the end of the column as I know it, and I feel, well, OK—the end of this, my first column, that is. We'll see how the next one goes. Please feel free to contact me with story ideas or suggestions about digital music releases at . Prost.


---
My first published work focused on music, and related obsessions pushed me to become a DJ, Producer, and Music Director in college radio. With this column, I feel as though I'm sort of returning to something I love (although I've never left, really). I've been tracking the evolution of online music distribution since the days of Napster, and obsessively follow music releases across a range of genres. One of my music players (on each of my devices) is going from the time I wake up until the end of the day, lulling me to sleep (or what little I actually grab). "Without music, life would be an error." ~ Fred, the mad German

Please feel free to contact me with story ideas or suggestions about digital music releases at .

Send mail to with questions about editorial content.
Send mail to with questions or comments about this Web site.
Copyright © 1997-2012 The Byte Buyer, Inc.

ComputorEdge Magazine, P.O. Box 83086, San Diego, CA 92138. (858) 573-0315


www.computoredge.com
07/20/2012